Shopping Cart
Your Cart is Empty
There was an error with PayPal
Click here to try again
Thank you for your business!
You should be receiving an order confirmation from Paypal shortly.
Exit Shopping Cart
All-Pro Booking Agency - Melissa Berg - Aviation Specialist
A Nationwide Air Charter Referral Service - Specializing in Booking Private Aircraft Charters
| | |
| --- | --- |
| Posted on March 14, 2015 at 5:55 PM | |
2015 Denver St. Patrick's Day Parade 
Buckstein played in the Denver St. Patty's Day Parade on March 14, 2015 on the Grizzly Rose float.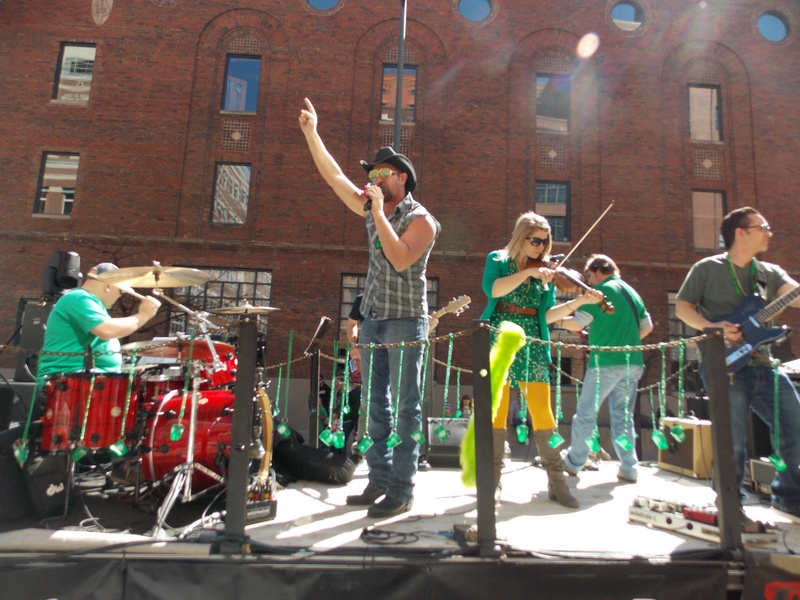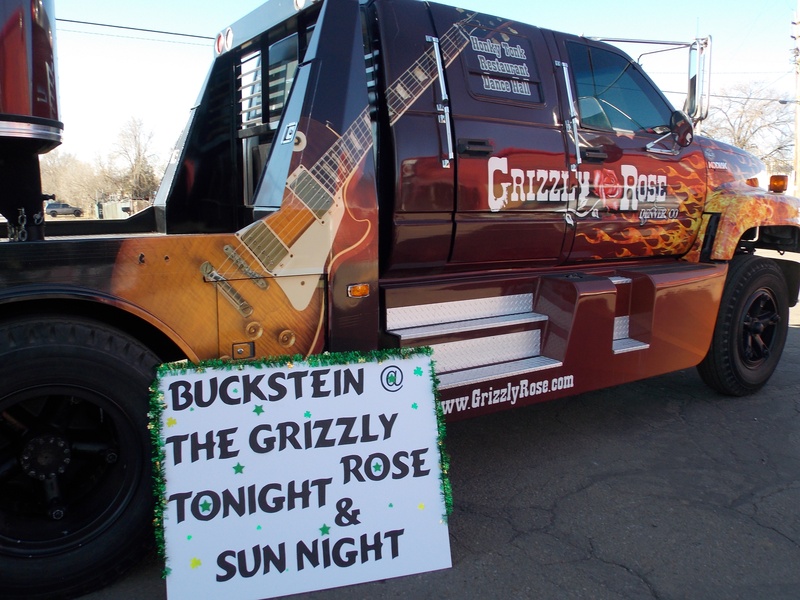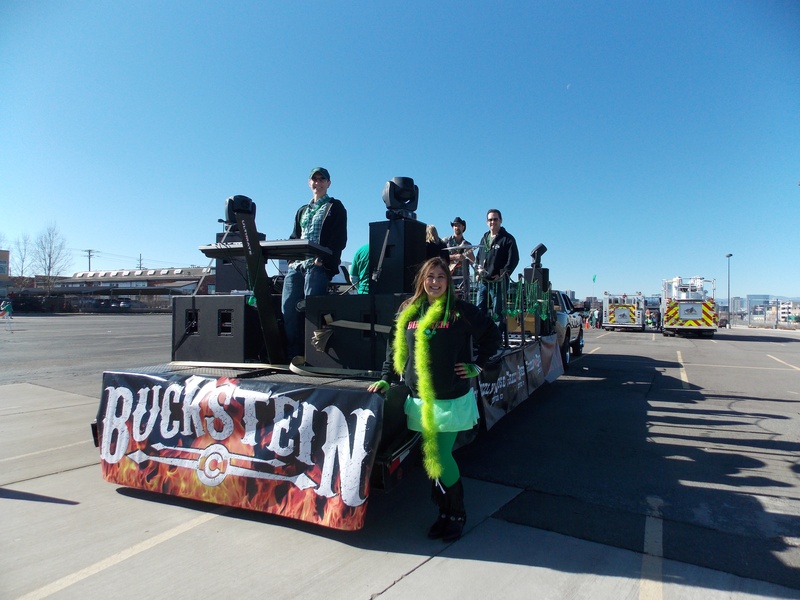 | | |
| --- | --- |
| Posted on March 3, 2015 at 8:40 PM | |
Buckstein Lite
Buckstein is a house-rockin', toe-tappin', genre-twisting country band that's been known to convert anyone into a country music lover.
So what's Buckstein Lite?... Same thing, but acoustic!
Buckstein Lite performs songs you know and love as well as original tunes you're sure to love in a unique acoustic format that can play practically anywhere. When the full band just won't fit, it's nice to strip it down to bare vocals and harmonies accompanied by smooth acoustic lead licks that feed your musical soul. Come in close and you may even catch an amusing anecdote or two. You get the notorious Buckstein vibe with a healthy dose of "chill out" mixed right in. The perfect combo... making for the perfect event.
Check out this video of Buckstein Lite.
Contact Melissa Berg at 720-732-2000 to book Buckstein Lite for your next event!
| | |
| --- | --- |
| Posted on March 3, 2015 at 5:50 PM | |
Are you looking for a Band?
All-Pro Booking Agency books bands for festivals, summer concerts, private events, weddings, bars, clubs and fund-raising events. If you're looking for just a "guy and a guitar", or if you are looking for a full band, you've found the right place. The opportunities are endless! Call today for a FREE quote.
FEATURING: Buckstein - Denver's hottest country cover dance band!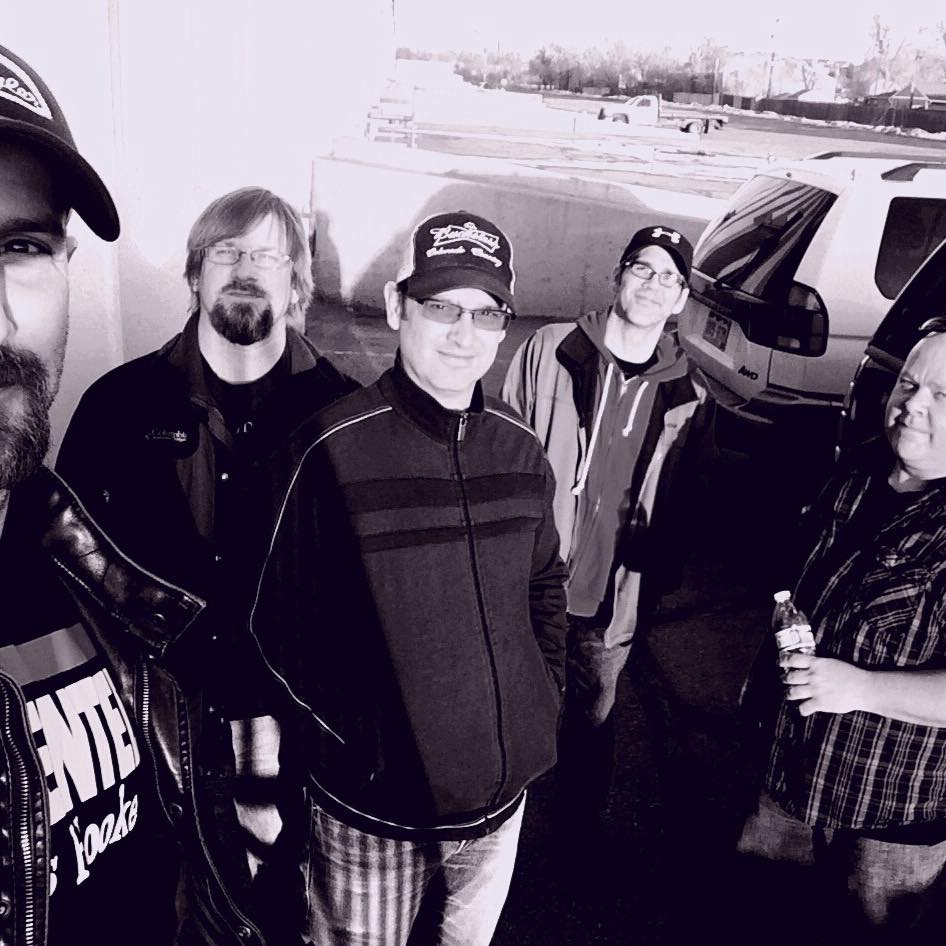 Buckstein, from Denver, Colorado, is Denver's favorite country cover dance band! Playing regularly at the World Famous Grizzly Rose. 
Voted #5 on Denver's A-List Top 5 Best Local Band for 2011 & 2012
Voted #9 in the Top 10 Best Local Band - 2014
If Buckstein is not available, or if you are looking for a different type of band, please let me know and I will assist any way I can!
~Melissa
| | |
| --- | --- |
| Posted on February 2, 2015 at 8:40 PM | |
The Ultimate Party Package
Are you looking for a "one-stop-shop" for your live entertainment needs? Look no further! All-Pro Booking can do it! Throw the BEST party ever by booking a DJ to begin your special event by warming up the crowd for the live band that will rock the night away. We have the best resources for staging, sound and lighting to create that perfect ambiance! Since we only book cream-of-the-crop acts and/or services, we hold our integrity to a high standard. You will be more than satisfied with this Ultimate Party Package.
The Ultimate Country Party Package
DJ Cowboy - Michael Hays
We proudly book DJ Cowboy - Michael Hays - the high energy, club & concert DJ from the Cowboy Lounge. He has mastered the art of mixing country, hip-hop and rock!
Buckstein - Live Country Music
We are more than proud to match DJ Cowboy up with Denver's #1 Country Band - Buckstein. Both, DJ Cowboy and Buckstein, have built a relationship by working smoothly together at the Grizzly Rose since 2011.
This package is perfect for:
- Private parties
- Corporate parties
- Fairs and Festivals
- Weddings
Rock, pop and cover bands are available to be paired up with DJ Cowboy as well. See our Featured Bands link.
Call Melissa at 720-732-2000 for rates, more information or to book your Ultimate Party Package!
| | |
| --- | --- |
| Posted on May 5, 2014 at 6:50 PM | |
Private Jet Charter
There are two interpretations of "Private Jet Charter". First, is that you utilize someone's personal jet for your travel, or in aviation terms, where you charter a jet for your own personal use and that aircraft is operated by a certified air carrier. Both look alike, but the aircraft we provide and the aircraft operated by certified air carriers have a huge built-in safety factor. The major differences are:
Private Jet Charter - Using someone's personal jet (Part 91)
Maintenance - Parts replaced when they break

Pilots - Receive their pilot's license for life. Future testing is not required
Private Jet Charter - Operated by certified air carriers (FAA part 135)
Maintenance - FAA determines when a part will fail. All parts and components on the aircraft are replaced per FAA time limits. FAA time limits insure the part will be replaced prior to it's potential failure.

Pilots - Pilots must meet minimum charter requirements. Upon hiring, and every six months after, pilots receive 5 to 10 hours of training in every emergency possible on the aircraft they are flying which is followed by an oral, written and flight exam which can be failed.

Air Charter Company - The company and its records, aircraft and pilots are subject to inspection at any time. If any discrepancy is found, the company can be shut down until they are in compliance again.
Fractional Jet Charters
Fractional Jet Charters fall under the first category, since you own the aircraft. Many of these companies say they operate to the same standards as the FAA part 135 air charter operators, however, if they decide not to comply with a regulation, no one will know, as they are not subject to FAA examination.
Besides the above safety factors, flying in a Private Jet Charter is the ultimate in travel. Many times you can drive your car right up to the aircraft to load your luggage, park your car for free, and walk on to your aircraft and be immediately whisked away to any destination your heart's desire. Enjoy the privacy and solitude that flying in your own aircraft can only provide. Conduct business meetings in total secure environments and without any interruptions. Enjoy your personally selected catering.
Air Denver brings all this to you, and at the lowest cost available.
Give'em a try, you will love the service!
Air Denver, Inc dba Charters by: Air Denver dba Air Denver Charters
North American Air Charter Referral Service -Celebrating 32 years of operation
665 Hyland Drive, Evergreen, Colorado USA 80439
Phone: 303-333-3332, Toll Free:1-800-333-4057, Fax: 303-670-7810, Email: [email protected]
| | |
| --- | --- |
| Posted on April 4, 2014 at 8:40 PM | |
Air Ambulance Charters
If you need an air ambulance anywhere in North America, Air Denver is the one to call. Every Air Ambulance charter operator is in their data base, and can usually find you the best aircraft under 20 minutes and at the lowest cost.
Air Ambulance charters have their own set of additional requirements. First we need to know the condition of the patient, and any special needs they may have, such as needing a ventilator, or if we are transporting an infant.
Our flight nurse will need to coordinate with the hospital's staff on the condition of the patient. The patient's doctor will also have to sign a release allowing the patient to travel by air.
This phone evaluation will determine the number and the type of flight nurse(s)/physician that will be necessary to provide the best care for the patient.
If needed we can arrange for bed to bed transport. This is where we set up a ground ambulance to pick the patient up at their current hospital, bring them to the aircraft, fly them to their new destination, and then have an ambulance meet the aircraft and take the patient to their new hospital.
Air Denver, Inc dba Charters by: Air Denver dba Air Denver Charters
North American Air Charter Referral Service -Celebrating 32 years of operation
665 Hyland Drive, Evergreen, Colorado USA 80439
Phone: 303-333-3332, Toll Free:1-800-333-4057, Fax: 303-670-7810, Email: [email protected]
| | |
| --- | --- |
| Posted on April 4, 2014 at 8:30 PM | |
 Airline Charter
If you have a large group of people that you want to move effortlessly, then chartering an entire airliner might be the solution. 
The benefits and options are staggering!

Many more airports to choose from so that your departure and arrival airports may be closer to where you are departing from and where you are actually going to.

Set your own departure or arrival times. Your schedule is our schedule, pending any government restrictions.

FBO or Fixed Based Operator departure and arrival. FBO's are where general aviation pilots/aircraft access the airport's facilities. FBO's are the friendlier and easier access portal to the airport. Many offer free parking and offer executive accommodations in their lounges.

If your group is coming by bus, we can arrange for bus to aircraft boarding, and have the luggage loaded directly using the FBO's facilities.

If everyone is arriving separately and on different airlines, terminal departures and arrivals may be more convenient. We do these too!

Have your luggage transported effortlessly.

Knowing everyone on the aircraft!

Being able to choose your own catering and beverage service. Open bars are available as well as no alcohol flights.

Having your individual or groups needs taken care of.
The possibilities are endless. Please let your Air Denver Charter Coordinator know the details of your transportation movement so that we can customize your service to your exact needs. When your needs change, let us know so that we can customized your options!
When chartering an entire airliner, there are a few questions you have to ask to keep yourself legal. Are you a single entity or do you need to file as a "Public Charter"
Single entity charters
Single entity charters , are air charter flights where the entire cost of the aircraft is paid for by a single person, company or organization. Passengers on single entity charters do not and can not pay for their individual seats. Examples of this are where a college sends it foot ball team or band to a "Bowl Game", or a company sends their employees to a training session, where the college or company pays for the entire charter, and the individual's do not. If this is true, you do not have to file for a "Public Charter" with the DOT.
Public Charters

Public Charters are where a single person, company or organization charters an entire airliner, and then sells the individual seats to the general public. An example of this is when your team is going to a "Bowl Game" and the fans want to come to join in the fun.
A good rule of thumb is if you are advertising in any way to the general public, and if the individual has to pay for their seat, you will have to file as a Public Charter.
Pro Rata Charters
Then there is Pro Rata Charters. These are charters where individuals pay for their own seats, however, they all belong to the same group or organization and the general public can not buy into the charter. Also, the groups sole purpose can not be for travel. The group or organization setting up these charters have been together for at lease six months prior to the charter. If you are in this category, you will have to file as a Public Charter, but without having to put up the money for the Surety Bond normally associated with Public Charters.
Your Air Denver Charter Coordinator will be able to answer your questions and assist you with the necessary filings. We will file the necessary forms on your behalf, however, monies for filing fees and bonding requirement will be your responsibility.
Many times there is only a minimal amount of time from the time you find out you need a charter, to when the charter actually goes. Air Denver can arrange and set up your air charter, and have your DOT paperwork filed in as little as a day or two.
In Air Denver's 30+ year history,  they have filed hundreds of Public Charter Prospectuses for our customers. Everyone has been completed on time and a 100% success!
Please see "Public Charters" for an overview of what is required and the monies needed to set up a "Public Charter"
Notes: The Department of Transportation can fine charterers up to $1,000 per seat on charters where individual seats where sold, and the charter was not filed as a "Public Charter". You are not allowed to advertise your charter, until you have your charter filed for, and have received your Public Charter Number.
Air Denver, Inc dba Charters by: Air Denver dba Air Denver Charters
North American Air Charter Referral Service -Celebrating 32 years of operation
665 Hyland Drive, Evergreen, Colorado USA 80439
Phone: 303-333-3332, Toll Free:1-800-333-4057, Fax: 303-670-7810, Email: [email protected]
| | |
| --- | --- |
| Posted on April 4, 2013 at 8:50 PM | |
The National Anthem performed by: Matt Buckstein
On March 30, 2013, Matt Buckstein, frontman for the Denver based country band, Buckstein, performed one of the best renditions of the National Anthem I have ever heard. His soulful version gave me goosebumps and the crowd roared for him. Check out his amazing performance from the Colorado Mammoth game here!
| | |
| --- | --- |
| Posted on February 2, 2013 at 6:50 PM | |
One-Way Air Charters
One-way air charters are aircraft that are used only one-way, however, the client had to pay for the return flight. This gives the air charter operator the ability to sell the return flight at a significantly discounted price. Normally, the flight is priced at the regular rate, but just for the portioned flown, thus giving you a price much lower than a full fare air charter.
There are literally hundreds of air charter operators that notify Air Denver daily about their one-way air charters. If you need to get someplace fast, and can come back commercially or if you are only going one way, this is a great way to travel.
Most of the one-way air charters we are notified about are for jet aircraft. If you are going east or west, or from the New York area to Florida, there is a good chance of getting a jet aircraft.
If your request comes late night, there will be fewer one-way air charters available, mainly due to pilot duty time. However, give us a call and let us work our magic!
Air Denver, Inc dba Charters by: Air Denver dba Air Denver Charters
North American Air Charter Referral Service -Celebrating 32 years of operation
665 Hyland Drive, Evergreen, Colorado USA 80439
Phone: 303-333-3332, Toll Free:1-800-333-4057, Fax: 303-670-7810, Email: [email protected]
/